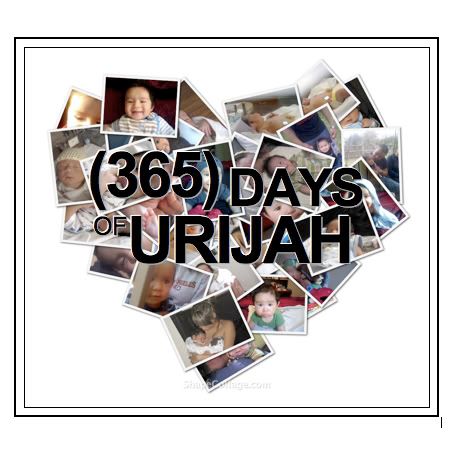 So this is the very last of what I've dubbed The Urijah Project. It's what I used for the little window in the front cover of his album, and for the cover of a DVD I made for his parents and grandparents. And also, it's my take on this week's challenge over at
Handmade Love
!

It's Music Challenge time and the lads came up with some great inspiration. So head on that aways to check it out.
This may look like a tricky project, but it only took me about half an hour. Want to know my secret? I used a free program called

Shape Collage

. I downloaded the tool, uploaded my photos and clicked create. Simple as that! The rest was done in Microsoft Word, (my skills with Photoshop Elements weren't quite up for this challenge yet) playing around with text boxes and the emboss character feature.